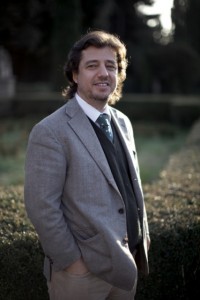 Introduction – 9 May, 14.30 – 18.00
Session 2 – The EU in a New World
Panel 1 –  What is New in the World and Why does It Matter for the EU?
Panel 2 – What EU for a New World?
Miguel Poiares Maduro is the former Advocate General at the European Court of Justice in Luxembourg (from 2003-2009), Miguel Poiares Maduro is the Director of the GGP and, since October 2009, he has held the Joint Chair in European Law with the Robert Schuman Centre for Advanced Studies and the Department of Law at the European University Institute (EUI). He is also the Co-director of the Academy of International Trade and Investment Law of Macau. In 2010 he was awarded the prestigious Gulkbenkian Science Prize for his outstanding work in the field of law. He has also been honoured by the President of the Portuguese Republic with the Order of Sant'Iago da Esapda for literary, scientific and artistic merit (2006). He has taught and teaches regularly at many institutions, including the College of Europe, Yale Law School, Universidade Católica de Lisboa, Universidade Nova de Lisboa, London School of Economics, Chicago Law School, Centro de Estudios Políticos y Constitucionales (Madrid) and Instituto Ortega y Gasset (Madrid). He was a Fulbright Visiting Research Scholar at Harvard Law School. He is a Doctor of Laws by the EUI and was the first winner of the "Rowe and Maw Prize", and winner of the "Prize Obiettivo Europa" for the best Ph.D thesis at the EUI. He is the author of "We the Court -The European Court of Justice and the European Economic Constitution" (Oxford Hart Publishing, 1998). Recent publications include "The past and Future of EU Law" (co-edited with Loic Azoulai, Oxford Hart Publishing, 2009) and "A Constituição Plural – Constitucionalismo e União Europeia" (Principia, Lisbon, 2006).